Windows 10 Pro RS5 1809.10.0.17763.379 (x86-x64) Multilanguage Preactivated v2 March 2019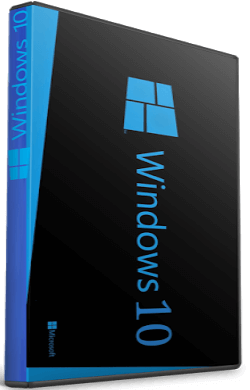 Windows 10 Pro RS5 1809.10.0.17763.379 (x86-x64) Multilanguage Preactivated v2 March 2019 | x86,x64 | Language:English,German,Greek,French,Spanish,Portuguese-Portuguese | File Size: 3.08/3.99 GB
Description:
Windows 10 is a series of personal computer operating systems produced by Microsoft as part of its Windows NT family of operating systems. It is the successor to Windows 8.1, and was released to manufacturing on July 15, 2015, and to retail on July 29, 2015. Windows 10 receives new releases on an ongoing basis, which are available at no additional cost to users.
Devices in enterprise environments can receive these updates at a slower pace, or use long-term support milestones that only receive critical updates, such as security patches, over their ten-year lifespan of extended support. Information:
Name ISO x86:win_10_pro_edition_retail_1809_x86_upd_mar.17763.379.v2.2019
Name ISO x64:win_10_pro_edition_retail_1809_x64_upd_mar.17763.379.v2.2019
Size x86:3,08 GB (3.316.410.751 byte)
Size x64:3,99 GB (4.294.265.215 byte)
SHA1 x86:51bb6d45b057552f7253053ee4d3e9b6a2dc94fe
SHA1 x64:7b6242fc63e213e871c467b827b881621f385397
Activation: Permantly Activation( Generate Digital License) v60.01
Languages:English,German,Greek,French,Spanish,Portuguese-Portuguese
Build Number:10.0.17763.379
Edition:Professional
Updates:12/03/2019
Features:Net 3.5 Enabled
Converted:Install.wim<install.esd
Author:WhiteDeath
System Requirements:
Processor: 1 gigahertz (GHz) or faster.
RAM: 1 gigabyte (GB).
Free space on hard disk: 16 gigabytes (GB).
Graphics card: DirectX 9 graphics device or a newer version.
Additional requirements to use certain features.
To use touch you need a tablet or monitor that supports multitouch.
To access the Windows store to download and run apps, you need an active Internet connection and a screen resolution of at least 1024 x 768 pixels.
Whats New:
KB4470788:Service Stuck Updated
KB4480056:Cumulative Update for .NET Framework 3.5 and 4.7.2 for windows 10 (january 1)
KB4483452:Cumulative Update for .NET Framework 3.5 and 4.7.2 for windows 10(january 8)
KB4486553:Cumulative update for .NET Framework 3.5 and 4.7.2 for Windows 10 (March 1)
KB4489907:Security update for Adobe Flash Player
KB4489899 for Cumutive Update (March 12):
Improvements and fixes
-Addresses an issue in Microsoft HoloLens with tracking and device calibration that has affected some users. You may notice improvement 10-15 minutes after installing this update, but we recommend resetting the holograms for best results.
-Addresses an issue that may cause users to receive "Error 1309" while installing or uninstalling certain types of MSI and MSP files.
-Addresses an issue that may degrade graphics and mouse performance with desktop gaming when playing certain games, such as Destiny 2, after installing KB4482887.
-Security updates to Microsoft Edge, Internet Explorer, Microsoft Scripting Engine, Windows Shell, Windows App Platform and Frameworks, Windows Kernel-Mode Drivers, Windows Server, Windows Linux, Windows Hyper-V, Windows Datacenter Networking, Windows Storage and Filesystems, Windows Wireless Networking, the Microsoft JET Database Engine, Windows Kernel, Windows, and Windows Fundamentals.
</install.esd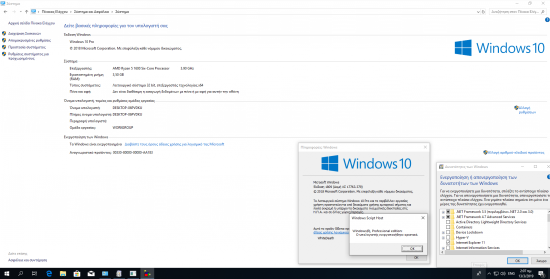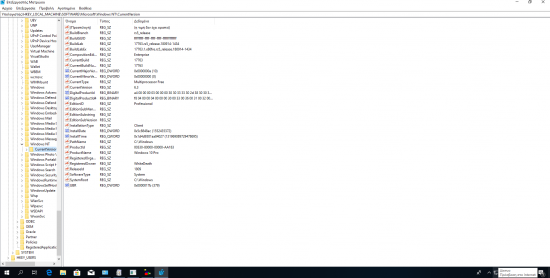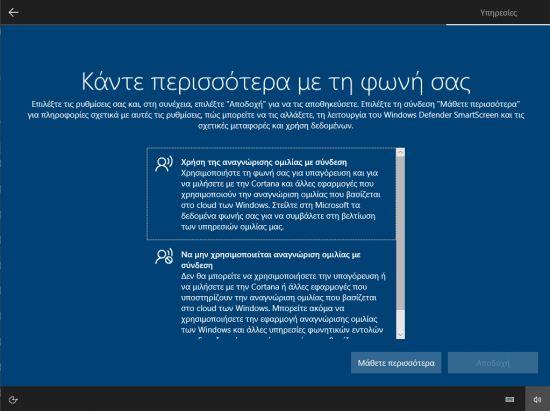 Homepage
https://www.microsoft.com/
DOWNLOAD LINKS :
Код: Выделить всё

https://rapidgator.net/file/fbb90cbe0df93a735e919d8e2d408c6b/win_10_pro_1809_x64_upd_mar.17763.379.v2.2019.part1.rar.html
https://rapidgator.net/file/73c949eee25efed661769f551d292679/win_10_pro_1809_x64_upd_mar.17763.379.v2.2019.part2.rar.html
https://rapidgator.net/file/e51f8e28d61340cae3f52d8130177b77/win_10_pro_1809_x64_upd_mar.17763.379.v2.2019.part3.rar.html
https://rapidgator.net/file/b790051f78f8d86dd38ec57b90c9e555/win_10_pro_1809_x64_upd_mar.17763.379.v2.2019.part4.rar.html
https://rapidgator.net/file/3accac4f944f94490bf0fc3139bd2aa7/win_10_pro_1809_x86_upd_mar.17763.379.v2.2019.part1.rar.html
https://rapidgator.net/file/6b56dd7566f612feb593cf87a36a8df5/win_10_pro_1809_x86_upd_mar.17763.379.v2.2019.part2.rar.html
https://rapidgator.net/file/0cc7b8f45f896538239c24b8bc3a5be0/win_10_pro_1809_x86_upd_mar.17763.379.v2.2019.part3.rar.html
https://rapidgator.net/file/0c3a3b0d59c462d2104b10906eb0fefe/win_10_pro_1809_x86_upd_mar.17763.379.v2.2019.part4.rar.html

http://nitroflare.com/view/5C587E59FD2BF8F/win_10_pro_1809_x64_upd_mar.17763.379.v2.2019.part1.rar
http://nitroflare.com/view/E6F7FF86573257B/win_10_pro_1809_x64_upd_mar.17763.379.v2.2019.part2.rar
http://nitroflare.com/view/E27168E396C5708/win_10_pro_1809_x64_upd_mar.17763.379.v2.2019.part3.rar
http://nitroflare.com/view/C0B391DF6420DD8/win_10_pro_1809_x64_upd_mar.17763.379.v2.2019.part4.rar
http://nitroflare.com/view/0D5EFFC05CC4FE5/win_10_pro_1809_x86_upd_mar.17763.379.v2.2019.part1.rar
http://nitroflare.com/view/984473D777505AD/win_10_pro_1809_x86_upd_mar.17763.379.v2.2019.part2.rar
http://nitroflare.com/view/E027797B60DBEAF/win_10_pro_1809_x86_upd_mar.17763.379.v2.2019.part3.rar
http://nitroflare.com/view/95743BDF69DEE83/win_10_pro_1809_x86_upd_mar.17763.379.v2.2019.part4.rar

http://uploaded.net/file/atrtzp3j/win_10_pro_1809_x64_upd_mar.17763.379.v2.2019.part1.rar
http://uploaded.net/file/09eheh1b/win_10_pro_1809_x64_upd_mar.17763.379.v2.2019.part2.rar
http://uploaded.net/file/x4zf4tzl/win_10_pro_1809_x64_upd_mar.17763.379.v2.2019.part3.rar
http://uploaded.net/file/6dlf95u2/win_10_pro_1809_x64_upd_mar.17763.379.v2.2019.part4.rar
http://uploaded.net/file/z5ddi1y8/win_10_pro_1809_x86_upd_mar.17763.379.v2.2019.part1.rar
http://uploaded.net/file/820w0yaj/win_10_pro_1809_x86_upd_mar.17763.379.v2.2019.part2.rar
http://uploaded.net/file/gqd2l3fg/win_10_pro_1809_x86_upd_mar.17763.379.v2.2019.part3.rar
http://uploaded.net/file/kg7te4st/win_10_pro_1809_x86_upd_mar.17763.379.v2.2019.part4.rar

https://turbo.to/nvjxrlwe5a4h/win_10_pro_1809_x64_upd_mar.17763.379.v2.2019.part1.rar.html
https://turbo.to/99cnn8zknj0u/win_10_pro_1809_x64_upd_mar.17763.379.v2.2019.part2.rar.html
https://turbo.to/pt5n25pp6l28/win_10_pro_1809_x64_upd_mar.17763.379.v2.2019.part3.rar.html
https://turbo.to/opofjfvqo0mp/win_10_pro_1809_x64_upd_mar.17763.379.v2.2019.part4.rar.html
https://turbo.to/mv0e8r9w3e78/win_10_pro_1809_x86_upd_mar.17763.379.v2.2019.part1.rar.html
https://turbo.to/uz52nxlyn3go/win_10_pro_1809_x86_upd_mar.17763.379.v2.2019.part2.rar.html
https://turbo.to/hy4z66ii4oky/win_10_pro_1809_x86_upd_mar.17763.379.v2.2019.part3.rar.html
https://turbo.to/7zi8f8b934hb/win_10_pro_1809_x86_upd_mar.17763.379.v2.2019.part4.rar.html